Eastside Academy, in conjunction with BelPres Church, has two homes available for youth who are homeless or facing significant challenges in their home lives. These two homes – one for girls and one for boys – are made available to enrolled and approved Eastside Academy students.
These homes work in conjunction with student education and recovery, and are facilitated by Christian couples who have experience working with students who might need additional care and support. These homes are giving youth the stability and life skills they need to put the pieces of their lives back together.

If housing is a need, please inquire about availability with Trevor Uhler, our Director of Youth Housing.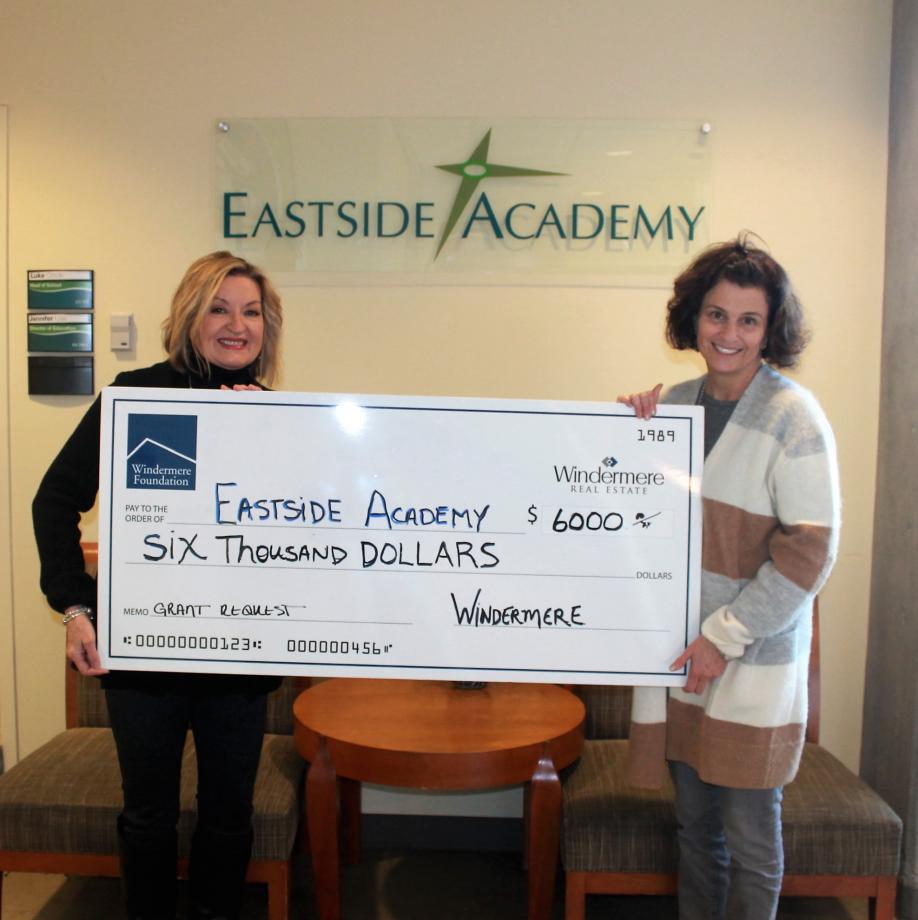 Elyse Nicholson, our Executive Director, gratefully accepts a generous grant from the Windermere Foundation for $6,000, which will be used to help underwrite the cost of food for the youth of the housing program.