The purpose of the Eastside Academy Mentoring Program is to mirror the image of God to at-risk students in one-on-one relationships that inspire change and build life skills. Many at-risk students at Eastside Academy have never experienced a healthy relationship with an adult. Many only know the heartache of broken trust, neglect, and abuse.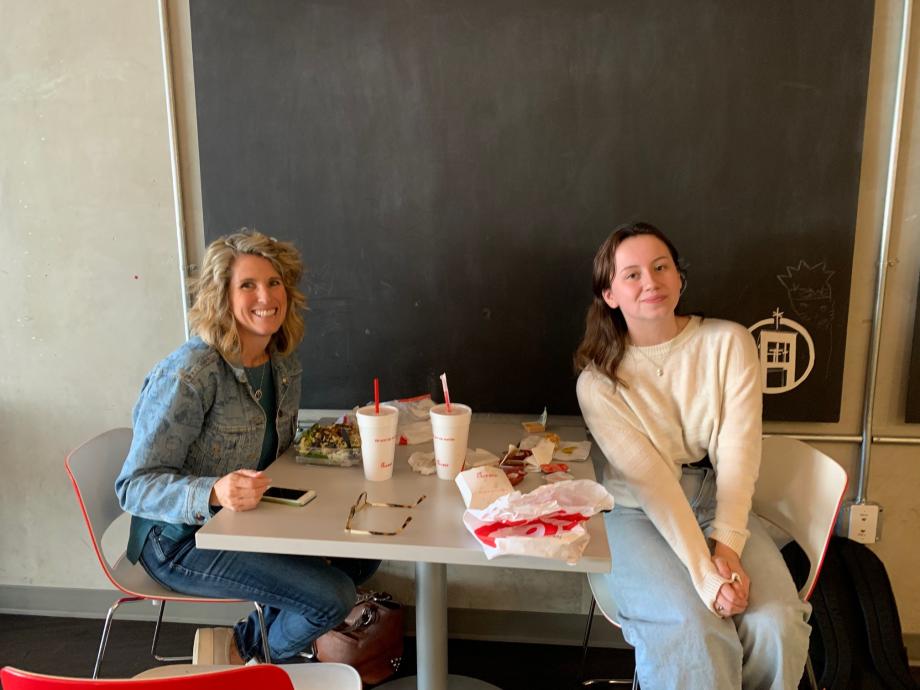 That's why the Mentoring Program at Eastside Academy is so important. One of the main ways mentors begin building their relationship with a student is by meeting for lunch once a week, usually on the school campus.

Many mentor relationships continue to develop over the years and keep in touch years after the student has moved on from Eastside Academy. Our mentors are a diverse group of individuals, but they have one thing in common: the ability to give hope because of their relationship with Jesus Christ.
Before your start the application read our Mentor Fact Sheet.
"See what God has in store for you. Do not rely on your own talents, skills, personality, or strength. All God is asking of you is to give away your love and your time." - EA mentor Susan McCain
Eastside Academy holds monthly trainings that are required for all of our mentors to attend throughout the year.
For more information about our Mentoring Program, please contact Jackie Kerney, our Volunteer/Mentor Coordinator.