The 14th Annual Dinner and Live Auction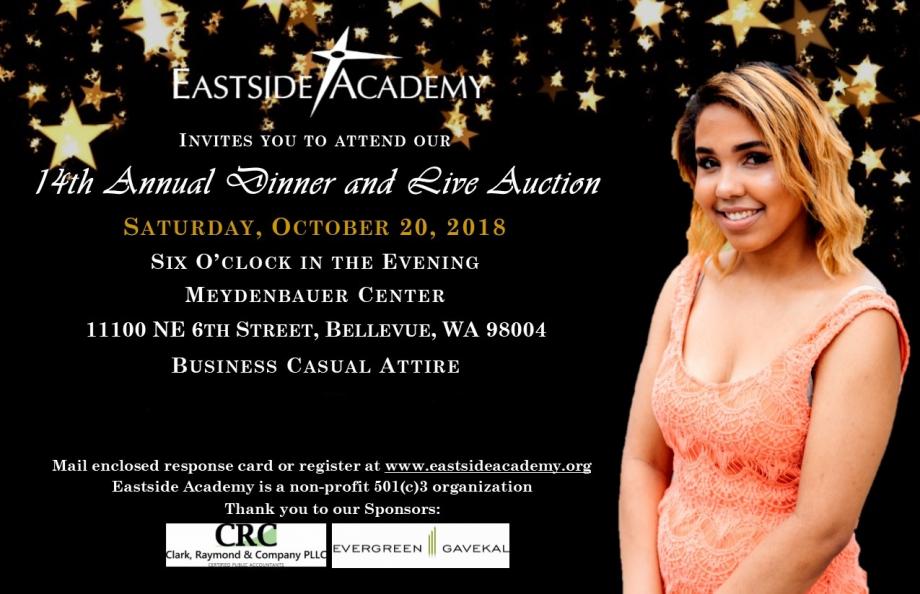 On October 20, 2018, Eastside Academy will be hosting our Annual Dinner and Live Auction at The Meydenbauer Center in Bellevue. This important event raises approximately 30% of our overall budget and will be used to provide our students with a high school education, addiction recovery, mental health counseling, housing, mentor relationships, and alumni support.
Questions?? Contact Yana Friday, Director of Development, Fundraising and Events.
Below is a testimonial video showing how your support changes lives here at Eastside Academy.